At one of the many bike races he attended, George was chatting with his co-racers and one of them told him about the wonders of Australia, especially Western Australia and its rather flat city landscapes which are ideal for cycling. Since George liked being on the move and loved traveling, he decided to move to the other side of the world and live in Perth.
However, after some time the enthusiastic biker started missing the European hills and the feeling of cross-country skiing in the winter. There is something about being at one with nature while leading a healthy lifestyle and being able to easily drop your footbike into the car and head home. So, George Mil started to look for alternatives. And that's how he came across Footbikes. The ideal fitness accessory for the Australian environment.
As a man of many talents, George Mil has experience in several fields from overseas cargo transportation to abseiling trees and skyscrapers of Perth. He also plays the drums. Bringing his love for music with him, he went on tour with an Australian band and immediately fell in love with aboriginal culture and music. So, after soaking up the ways of Australian culture and life, he decided it was time to move forward with what he had planned for Australia. In Perth, he graduated as a personal trainer and decided to turn to Footbikes.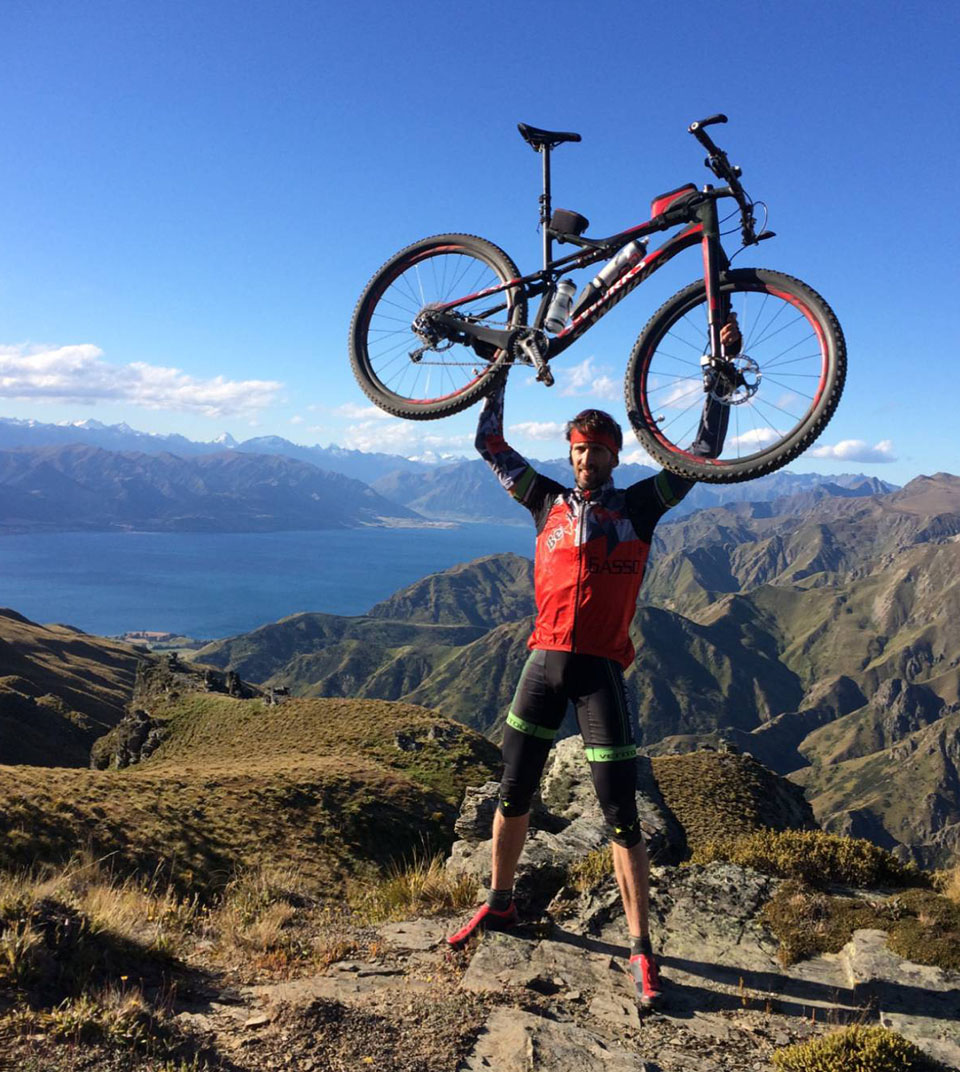 "I knew Footbikes are a great fitness accessory and they are fun too. The way you move on a Footbike is vastly different than on a bike. It doesn't strain your knees or hips – even people after a hip replacement can use it as a way of recovery treatment. Mushers love Footbikes since they get pulled by dogs. And Footbikes are family-friendly because of the wide range of safe baby seats and carts."
And that was the moment George Mil paired up with the world's leading Footbike company, Kostka Footbikes to bring this great leisure activity to Perth. After months of negotiations, Kostka Footbikes Western Australia was founded by George Mil. George used his vast experience from overseas transport and soon the first Footbikes started shipping from Europe to Perth. Now you can look at those beauties at www.footbikes.com.au or Instagram @footbikeswa.
George Mil was never afraid to raise the bar and overcome obstacles. One of the biggest challenges in his life was beating cancer, which encouraged his adventurous soul.
"Being an active man there is always something going on around you, your family, your life and your Footbikes. You can meet me on one of my regular Footbike Social Rides, which I organize almost every two weeks in the centre of Perth to let people try out Footbikes."
If you want to get in touch with this adventurous guy, chat with him about his story, his plans, sport and of course Footbikes, go to his Facebook or Instagram page to not miss a thing!